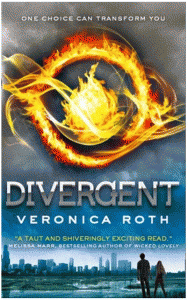 Activity in the library this year has been steady.  Early morning visitors this week have been entering their guesses for Skyview's Top Checked Out Books of 2017.  Staff members donated gift jars that have been given away as prizes for students entering the contest.
2017 "Best Sellers"
Divergent by Veronica Roth
Ruins of Gorlan by John Flanagan
The Fault in our Stars by John Green
The Maze Runner by James Dashner
Smile by Raina Telgemeier
The Hunger Games by Suzanne Collins
Hatchet by Gary Paulsen
Matched by Allyson Condie
Guinness World Records 2017
Miss Peregrine's Home for Peculiar Children by Ransom Riggs
Skyview students' requirement of daily reading logs keeps our library books moving off the shelves.  Students may read books of any reading level but are required to test on one that is in their Lexile range.  Lexile scores are given to books based on their readability.  Skyview's Homework Help page contains a link to Scholastic's quiz search engine.